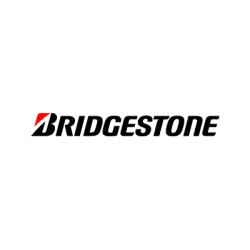 BRIDGESTONE – YOUR JOURNEY, OUR PASSION
World #1 in tires, BRIDGESTONE, founded in Japan in 1931, offers a wide range of premium tires in all market segments: The OTR range covers the construction, civil engineering, mining and port sectors.

Bridgestonemanufactures and markets tyres for all uses and all regions of the world.
As performance requirements vary from continent to continent and region to region, Bridgestone has developed specific ranges for the African continent.
Aim : to constantly improve the quality and performance of its tyres to improve safety and reliability.
A first-class partner, Bridgestone's products have been distributed through the CFAO Equipment network for over 20 years.