CFAO Equipment organizes maiden edition of Open House Expo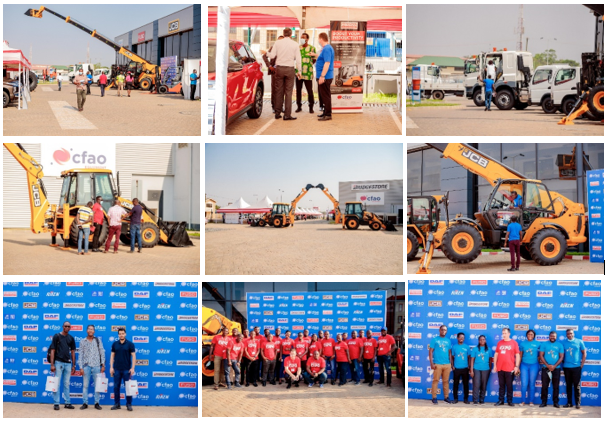 2021, February 17
CFAO Equipment on the 13th and 14th of February, 2021 organized the maiden edition of their "CFAO Equipment Open House Expo" with support from Total Petroleum Ghana Ltd and Ecobank Ghana Ltd.
The two-day event held at the CFAO Equipment Showroom at Tema provided guests with the opportunity to run and view live demos of the machinery and equipment in use while providing them the opportunity to interact and learn more about the specifications and advantages of each of the range of DAF and FUSO trucks, Toyota Industrial Equipment and JCB equipment sold by CFAO Equipment Ghana Ltd.
During the event, there was also a tyre changing competition for guests to win brand new tyres from our range of Bridgestone, TechKing, CAMSO and Riken tyres for their passenger vehicles, trucks and machines.
All interested clients were also granted amazing discounts on new equipment, machinery and tyres, as well as souvenirs from CFAO Equipment.
Back to the list