CFAO Equipment Finance Solution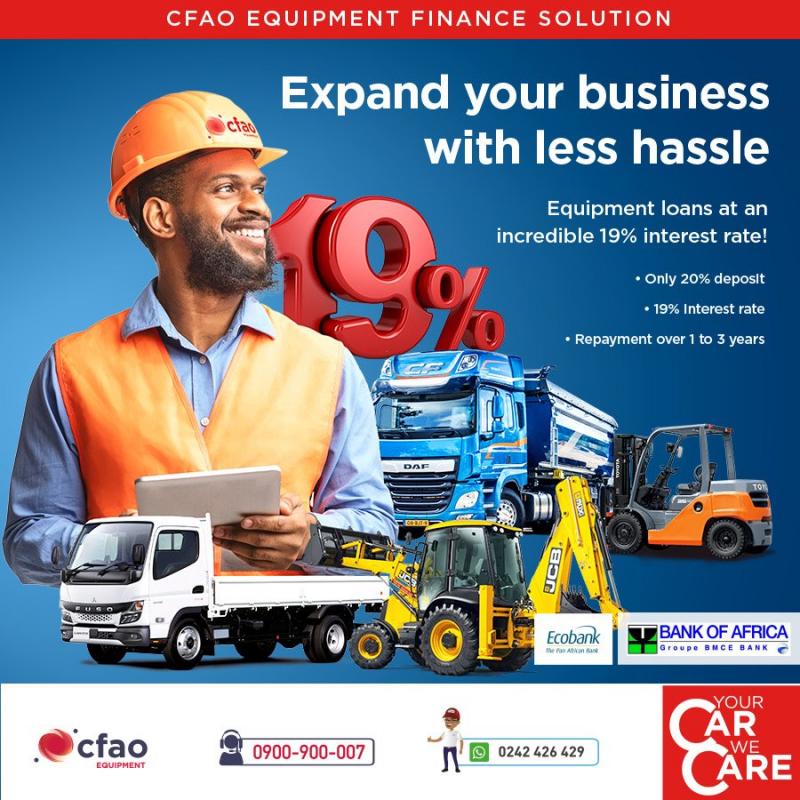 2021, May 12
CFAO Equipment in partnership with Ecobank and Bank of Africa has launched a financial solution for people in the construction, haulage, mining sectors, that enables them access a loan at an incredible interest rate of 19%. This initiative is designed to help businesses within this sector to expand their operations without putting a financial strain on them.
Here is how you can acquire a brand-new truck or machine from us in 3 easy steps;
1. Request a proforma invoice for any of our trucks, machines or handling equipment from our Tema, Takoradi, Kumasi showrooms and contact any of our partner banks.
2. Submit all required documentation requested by the bank and get approval
3. Make 20% deposit and a new truck, machine or handling equipment is yours.
Call us now on 0900 900 007 / WhatsApp 024 242 6429 or visit our showrooms in Tema, Kumasi and Takoradi for more information.
Expand your business with less hassle!
Back to the list